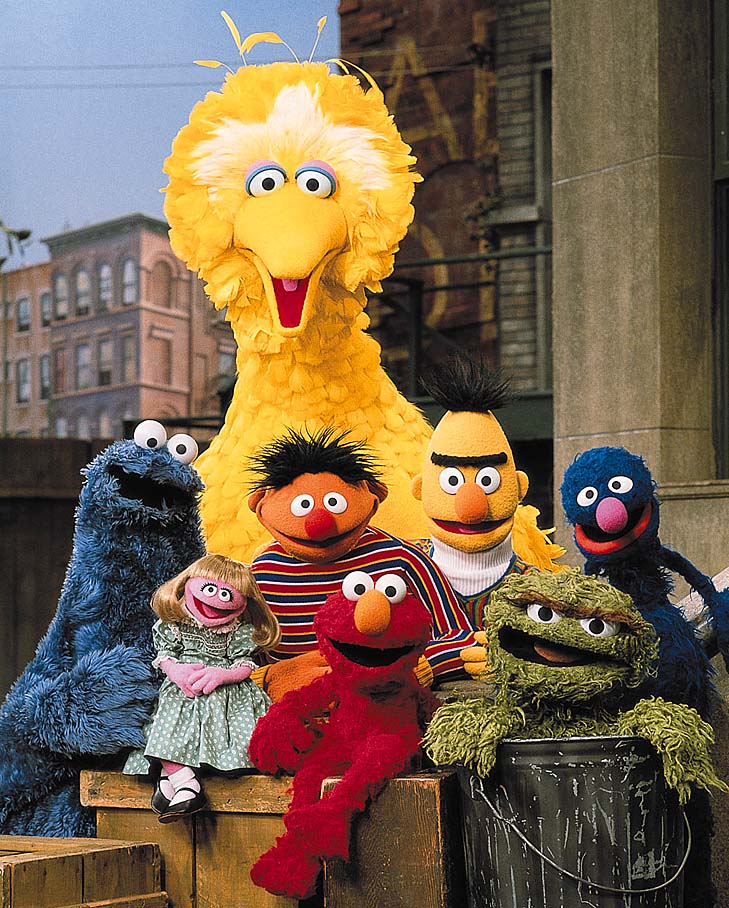 Can you tell me how to get to Sesame Street? November 10th marks the iconic show's Anniversary!
Sesame Street was originally aimed at helping children in low-income families prepare for school. To help facilitate the feeling of an inner city neighborhood, the set featured peeling paint, alleys, stoops, and metal trash cans on the sidewalk. A few changes have been made to the show since then, but it still continues to educate children around the world. Sesame Street airs in over 120 countries!
Sesame Street Fun Facts:
The show made its broadcast debut on November 10, 1969.
77 million Americans watched Sesame Street as children.
A study done in 2001 showed that Sesame Street's positive effects on reading and achievement last through high school.
The original name of Sesame Street was "123 Avenue B," but that was considered too "New Yorky."
Oscar the Grouch was orange during the first season before being changed to green, and Grover was Continue reading "S is for Sesame Street!" »
November 3rd is Housewife's Day!
Prisoners vs. Housewives
In prison, you get three square meals a day.
At home, you cook three square meals a day and try to get your kids to eat it.
October 9th is Leif Erikson Day! It's a day to honor the Norse explorer who led the first Europeans to discover North America.
Think you can be a Viking? Only the strongest and fittest men between the ages of 15 and 50 became Vikings. The men had to be capable of rowing and able to fight bravely. Vikings fought many battles amongst themselves. Their sea battles consisted of each opposing flotilla tying their boats together and sailing towards one another head on. When the boats collided, they would fight until Continue reading "Do you have what it takes to be a viking?" »